Ole E. Rølvaag papers, 1896-2020
Title
Ole E. Rølvaag papers, 1896-2020
Description
Biography/History:
Ole Edvart Rølvaag was born in a fishing village on Dønna, Norway, on April 22, 1876. He immigrated to the United States in 1896 and worked as a farmhand in South Dakota from 1896–98. After graduating from Augustana Academy in Canton, South Dakota, in 1901, Rølvaag earned a B.A. from St. Olaf College in 1905 and returned to the college to earn a M.A. in 1910. Between his B.A. and M.A., he studied at the University of Christiania.
From 1906 to 1931, he served as a professor of Norwegian language and literature at St. Olaf. During his career he authored Norwegian language textbooks and novels, essays, and poems about the Norwegian-American immigrant experience. Two of his novels, Giants in the Earth (1927) and Peder Victorious (1929), received international acclaim as accounts of immigrant pioneer life on the Dakota prairies in the 1870s. 
Rølvaag worked to preserve and enrich Norwegian-American culture during his lifetime. He helped found the Society for Norwegian Language and Culture in 1910 and the Norwegian-American Historical Association in 1925. In 1926, Rølvaag was knighted (Order of St. Olav) by King Haakon VII of Norway.
Scope and Content: 
The O.E. Rølvaag papers include correspondence; notebooks; manuscripts of novels, articles, book reviews, lectures and poems; clippings, scrapbooks, essays; and general commentary on Rølvaag as author, educator, and cultural leader.
Rølvaag carried on a voluminous correspondence in both English and Norwegian on subjects such as guidance to students and aspiring writers, assistance to teachers planning courses in Norwegian, the place of Norwegian culture in American life, defense of realism in his novels, the arts of writing and translating, church affairs, immigration history, problems of publication and distribution, state and national politics, and promotion of organizations. His correspondents (approximately 1300) included land prospectors, farmers, students, teachers, editors, artists, historians, theologians, poets, novelists, diplomats, publication houses, and lecture bureaus.
Complete and/or fragments of Rølvaag's published works, including manuscripts of translations of Rølvaag novels done by others are included in the collection. Other complete or fragments of unpublished manuscripts such as articles, poems, stories, and lectures (public and classroom) include "Individualiteten," "Kildahl ved St. Olaf," "Hvis det er sandt," "When a Novelist Is in a Hurry," "Our Racial Heritage," "On Writing," "On Books," "Books and Folks," "Thoughts of Thinking People," "Nils og Astri," "Tois," and "The Romance of a Life." 
The collection includes manuscripts by other authors forwarded to Rølvaag: "The Peer Strømme I Knew," by Helen Egilsrud; "My Visit to St. Olaf in 1878" by Susie C. Ellsworth; "Pioneer Life in Brown County, Minnesota" by Einar Hoidale; "Rølvaag, nordmann og amerikaner" by Gudrun Hovde Gvåle.
Because the preservation of Norwegian culture and its inculcation into American life was Rølvaag's major interest, his papers also relate to the many organizations he supported: Nordlandslag; For Fædrearven; Norsk Luthersk Landungdomsforbund; Det Litterære Samfund; Det Norske Selskap; the Society for the Advancement of Scandinavian Study; and the Norwegian-American Historical Association, which he helped found in 1925, and was its first secretary and archivist. The seven volumes of scrapbooks consist mainly of clippings, most of them classified according to topic: reviews of separate Rølvaag novels, reviews in European papers, articles by Rølvaag, clippings about Rølvaag, memorials and tributes. "Bjarne Blehr and Norwegian-American Authors," are clippings of extended debate in "Duluth Skandinav."
Arrangement:
Section I: Correspondence
Section II: Manuscripts, Stories, and Poems
Section III: Augustana Academy, St. Olaf College, and University of Oslo
Section IV: Clippings and scrapbooks
Section V: Photographs
Section VI: Personal records
Section VII: Materials collected about Rølvaag
Section VIII: Rokke Name Index

Funding:
Funding to digitize a portion of the O.E. Rølvaag papers provided to the Norwegian-American Historical Association through the Minnesota Arts and Cultural Heritage Fund, a component of the Minnesota Clean Water, Land and Legacy constitutional amendment, ratified by Minnesota voters in 2008.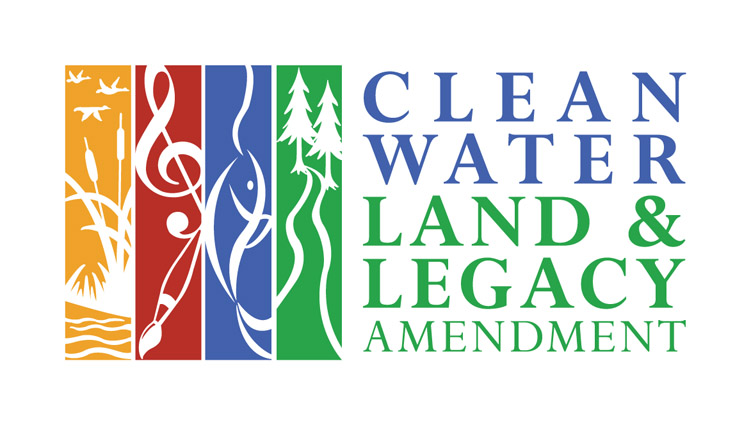 Location:
Boxes 1-63, 67-69: 8/B/7-8, 8/C/1-8
Boxes 64-66, 69-70: 22/B/4
Boxes 74-73: 23/A
Extent
30.3 cubic feet (76 archives boxes)
1.1 gigabytes
Language
English
Norwegian
Subject
Type
Correspondence
Manuscripts
Clippings
Photograph albums
Photographic prints
Diaries
Speechwriting
Citation
Rølvaag, O. E. (Ole Edvart), 1876-1931, "Ole E. Rølvaag papers, 1896-2020,"
Norwegian-American Historical Association
, accessed August 12, 2022,
https://naha.omeka.net/items/show/1618
.